May 4, 2020
Teacher Appreciation Week 2020
Happy Teacher Appreciation Week! Since 1984, the National PTA has designated one week in May to celebrate teachers. Read Ahead relies on many partners to help us meet our mission, including New York City's amazing public school teachers! Read on to learn more about how we're continuing to stay in touch and appreciate our partner teachers this week, and throughout the school year.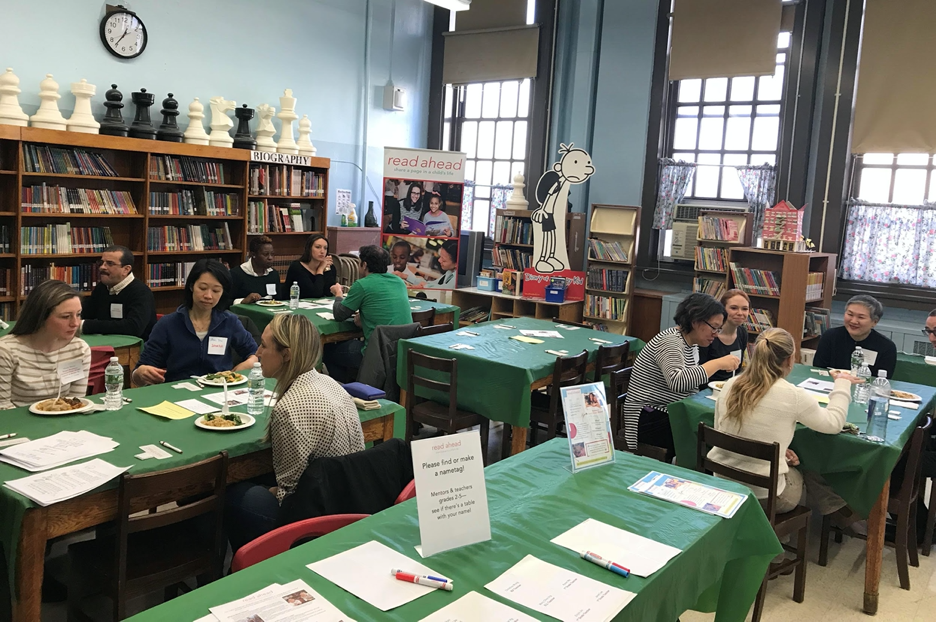 Read Ahead is fortunate to work with over 500 educators across our 15 New York City partner schools, including teachers, paraprofessionals, administrative staff, principals, and other leaders. These educators identify students who would benefit from participation in Read Ahead, work with us throughout the year to support mentor-mentee relationships, and lend a hand in myriad other ways, from sharing classrooms to chaperoning Read Ahead field trips.

While teachers go above and beyond–and are often stretched thin–under normal circumstances, COVID-19 has had a tremendous impact on schools and teachers. From the sudden move to online learning, to a cancelled Spring Break, teachers have navigated many challenges and curveballs this spring with the dedication and commitment to their students we admire so much!

Read Ahead typically plans a series of school appreciation events throughout the year to bring some of our mentors and partners together in support and appreciation of the fantastic staff and teachers we're fortunate to work with at each of our partner schools. With school buildings closed for the remainder of this year due to COVID-19, we decided to get creative.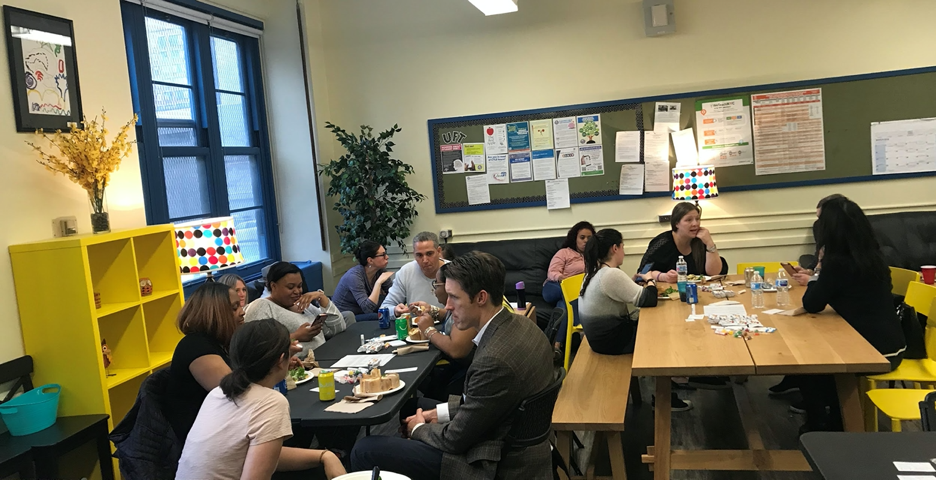 To thank our teachers during this time, Read Ahead has launched a Teacher Appreciation project with our corporate partners to create personalized thank you notes for the teachers and school staff we work with. Through this project, Read Ahead volunteers will be creating individual notes with messages of support, quarantine recommendations, and more, which will be delivered electronically to our school partners, along with a special gift. We're thrilled to launch our first project with volunteers from Bloomberg, with several other projects planned.

While school buildings may be closed, teachers and educators are still hard at work. Please take some time this week to thank educators in your life– friends, family members, or your children's teachers– for all that they do for our students! Read Ahead mentors, supporters, and friends are encouraged to #ThankATeacher on social media May 4th – 8th (be sure to tag @ReadAheadNY).
Read Ahead is proud to work with over 35 premier corporate and community partners to support our students and schools. If your company or team is interested in getting involved, please reach out to Marta Hodgkins-Sumner, Read Ahead's Manager, Corporate Partnerships, at mhodgkins-sumner@readahead.org. We'd love to hear from you!