May 5, 2020
#GivingTuesdayNow
May 5, 2020 is #GivingTuesdayNow – a new global day of giving and unity, created as an emergency response to the unprecedented need created by the COVID-19 pandemic.
At Read Ahead, we're inspired by the incredible support we've received from our community, without which we would not be able to continue to support our students and schools during this challenging time.
Today we're proud to share some of the impact created by our #GivingTuesday campaign earlier this year, and encourage everyone to share messages of generosity and hope on Instagram, Facebook, and Twitter.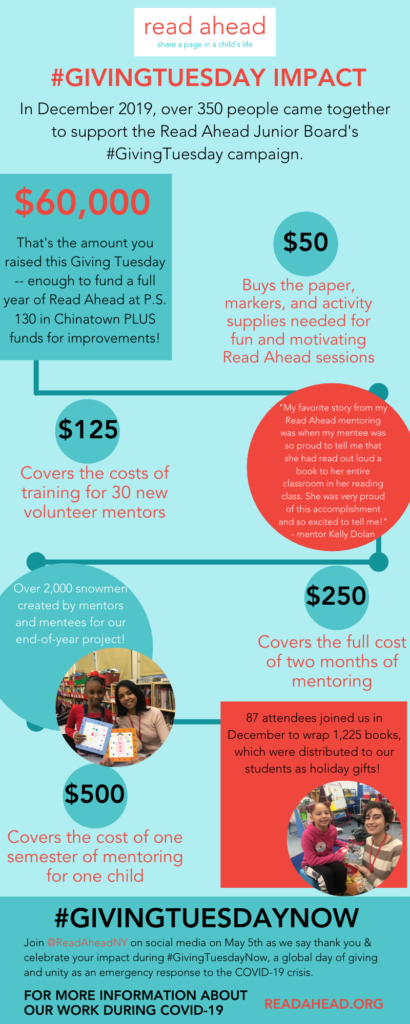 As students and schools face unprecedented hardship in the wake of COVID-19, Read Ahead is working hard to continue to be there for the 1,000 public elementary school students we serve. Your gift of any size will help make it possible for us to continue our e-mentoring and other programs designed to keep children connected and learning. Learn more and make a difference at readahead.org/donate.