May 26, 2020
Featured Mentor – Nereyda Najera
We're proud to feature Nereyda Najera on today's blog! Nereyda is a student at Long Island University-Brooklyn, and has been a Read Ahead mentor since 2018.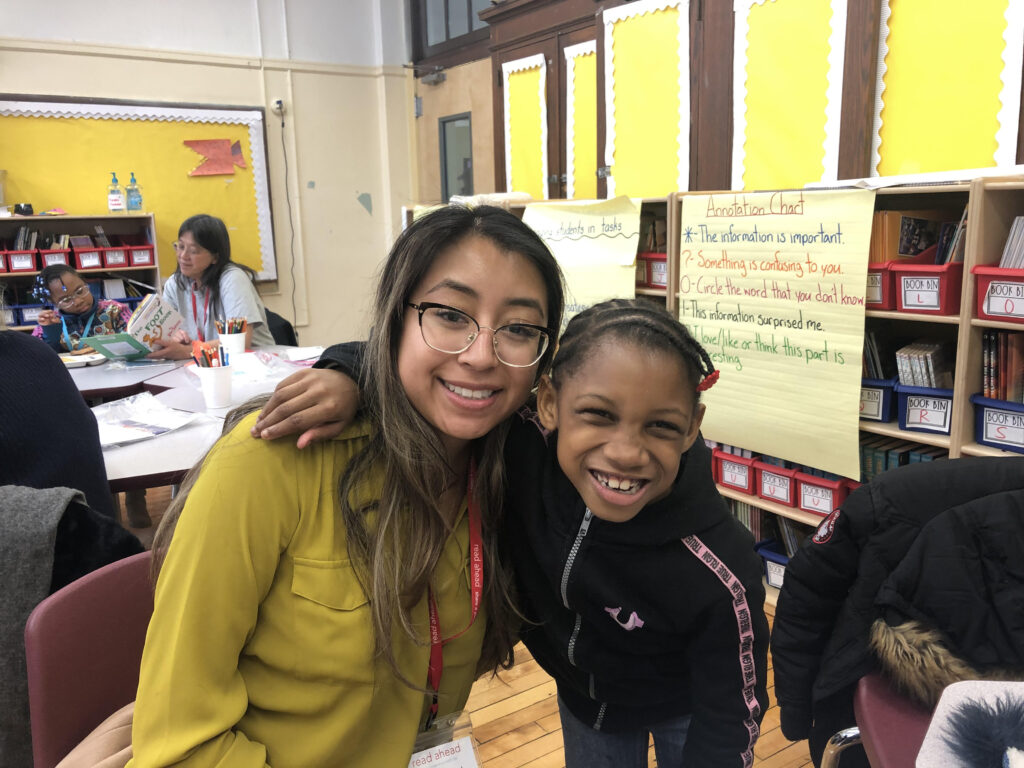 Why did you choose to be a Read Ahead mentor?
When I was younger, I really struggled with reading and writing. I looked back at the people who helped me get through it and feel grateful. My hope was to be there for someone and do the same.
In your opinion, what is the best part of being a Read Ahead mentor?
The best part is seeing [my mentee] Myasia get excited for just about anything. Even when I feel like I'm having a stressful day, she says something funny and it reminds me to not take life so seriously. It's amazing to see that whatever we talk or read about, she retains and I know it benefits her in some form.
I 💛 Read Ahead because I get to be part of my mentee's life while demonstrating consistency and a positive attitude.
Do you have a favorite activity that you've done together so far?
Myasia thoroughly enjoys playing Uno. I'm very amused by the fact that I taught her how to play and now she beats me without letting her win!
Can you share a favorite story, anecdote or moment that really resonated with you from your time as a mentor?
I think a moment that really resonated with me was the first time I met Myasia. I can remember seeing her walk into the room and upon seeing who I was, her eyes just lit up. She yelled a big "hey!" and ran over. It was obvious she wasn't shy by her openness to conversation. I remember feeling nervous before meeting Myasia, but from the moment I met her I knew we would make a great pair.
Is there anything else you'd like to add?
When I first started Read Ahead, I was paired with a different mentee.. He was a very quiet and shy kid which is okay. When I met Myasia, it was a complete 180 because she loved to talk and interact. She is always super enthusiastic and receptive to most of the activities I offer. I realized she would get distracted easily and needed to find different ways to captivate her attention. I believe getting to know what works best for you mentee is a key component to being successful in Read Ahead. All in all, I'm glad I began Read Ahead and feel honored to be her mentor.

Read Ahead loves to share great stories from our community – we hope they bring a smile to your face! Do you have a story to share, or an idea for something you'd like to see on our blog? We'd love to hear from you! Contact us at communications@readahead.org