August 18, 2020
Featured Mentor – David Andre
We're so fortunate that David Andre has been a Read Ahead mentor since 2017! David volunteers through his employer, Morgan Stanley, one of our longest standing partners.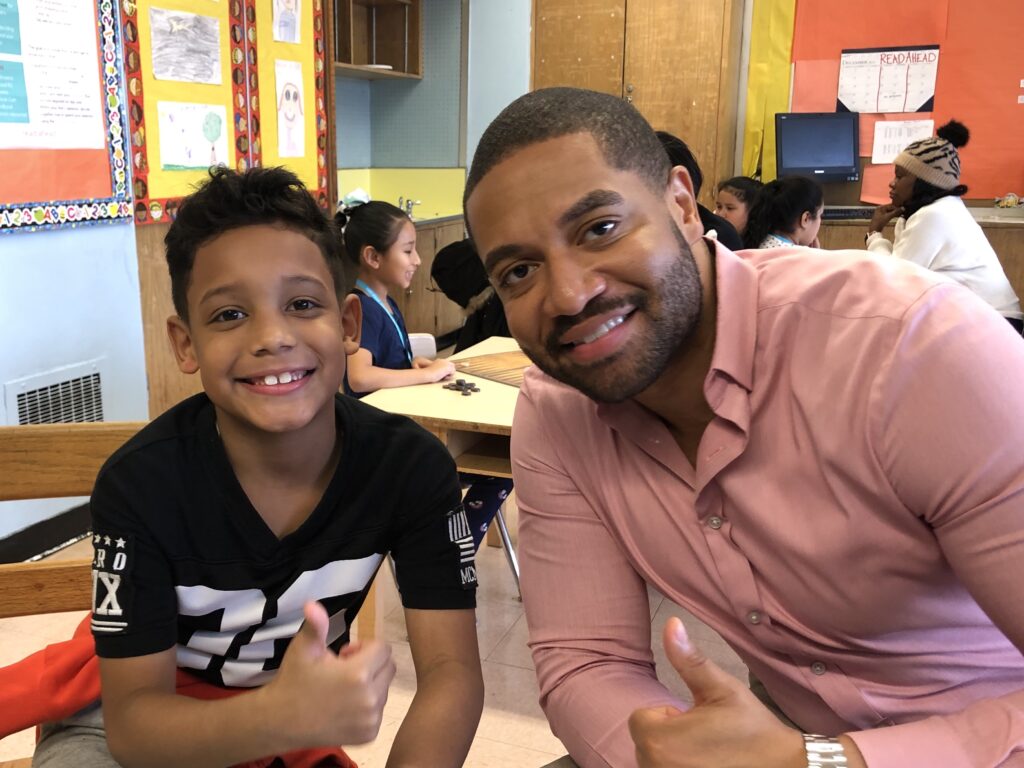 Why did you choose to be a Read Ahead mentor?

I saw Read Ahead as an opportunity to expand the literacy for children. Also, I have always appreciated the ability of literature to teach lifelong lessons about the past, present and future. Reading also builds the listening skills and expands the imagination. As an adult, I know how important it is to possess these traits.

In your opinion, what is the best part of being a Read Ahead mentor?

The best part of Read Ahead is that we are given the highest responsibility of being a role model to a child. We have the weekly opportunity to use literature and other activities to teach greater lessons of kindness, fairness and understanding. The children are the future. Listening to and seeing their imagination, creativity and fearless openness gives me hope for a better tomorrow.

I 💛 Read Ahead because every week I am allowed to step away from the frenetic corporate scene and allowed to explore the vast and imaginative world of children's literature with Abdul. As much as Read Ahead mentors thrive to enlighten the children, we often end up learning valuable lessons from our mentees.
Do you have a favorite book that you've read together so far?

We enjoyed reading a National Geographic book full of weird and fun facts of animals. The book was full of amazing and insane details on a variety of species. We were in awe as we flipped the pages. Abdul and I were equally wowed by the pictures and information.

Can you share a favorite story, anecdote or moment that really resonated with you from your time as a mentor?

Abdul would teach me a word in Spanish and I would teach him a word in French and Haitian Kreyol. I think he was intrigued by how similar the words are across the languages. There was a fascination I noted in him hearing another language. Just one of the many advantages of being in the diverse melting pot that is New York City.

Is there anything else you'd like to add?

I look forward to the future continuation of this meaningful program. I truly believe that this is mutually beneficial for the mentors and mentees.
Read Ahead loves to share great stories from our community – we hope they bring a smile to your face! Do you have a story to share, or an idea for something you'd like to see on our blog? We'd love to hear from you! Contact us at communications@readahead.org