August 31, 2020
Featured Mentor – Glenda Campozano
Read Ahead is fortunate to be supported by many incredible mentors who volunteer year after year, including Glenda Campozano! Glenda has been mentoring since 2015 through her employer, Morgan, Lewis & Bockius LLP.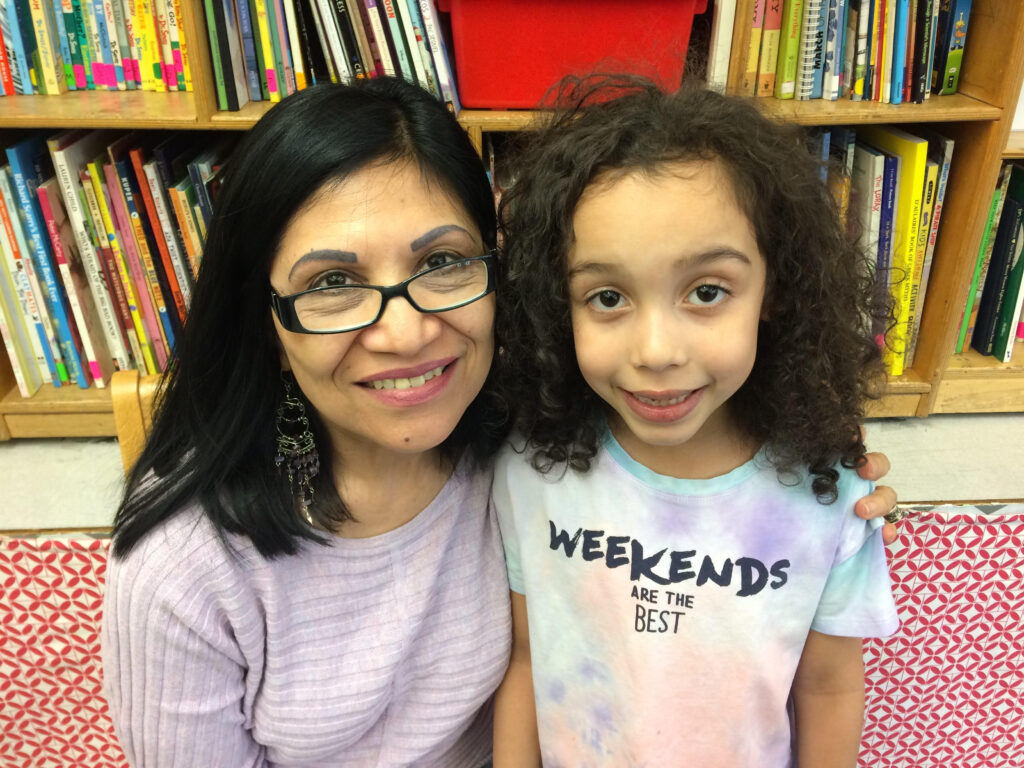 Why did you choose to be a Read Ahead mentor?

I began school in the U.S. in second grade. I never went to school in my native country, Ecuador because my parents were working on getting my brothers and sisters to New York.
I didn't know English and at that time there were no bilingual classes. I remember my best friend was a girl who was mute. So we both could understand each other through eye contact and signs. But I learned English pretty fast. One of the reasons I decided to join Read Ahead is to give back to the community and help children who have a hard time communicating. And I love reading.

Do you have a favorite book that you've read together so far, or favorite activity that you've done together?

I can't remember a book off hand – there were several, but Hannaly likes to play board and card games. She LOVES to win!
I 💛 Read Ahead because it gives me the opportunity to spend special times with a student separate from the regular work/business environment. Hannaly is such a bright child who shares with me her family/school stories. I look forward to these times.

Can you share a favorite story, anecdote or moment that really resonated with you from your time as a mentor?

A story doesn't come to mind, but I look forward to Hannaly telling me her stories for the past week. I learn more about her parents, sisters, brother and her pets!

In your opinion, what is the best part of being a Read Ahead mentor?

The best part of Read Ahead is spending time with my mentee. I look forward to walking/going to the school and feeling the environment of the school. Secondly, rediscovering the books I used to read as a child and the new books written since then for elementary school children.
Read Ahead loves to share great stories from our community – we hope they bring a smile to your face! Do you have a story to share, or an idea for something you'd like to see on our blog? We'd love to hear from you! Contact us at communications@readahead.org