July 2, 2020
Featured Mentor – Sarah Corley
Sarah volunteers through her employer, Marsh & McLennan Companies. She has been paired with her mentee, Bella, for two years!
Sarah Corley

Warm winter wishes from Bella
Why did you choose to be a Read Ahead mentor?

I have been an avid reader since a very young age and books were an integral part of my childhood. I really enjoyed being a babysitter and tutor throughout high school and college but once I graduated and began working, I no longer had the time. Read Ahead seemed like a perfect fit because it combined my love of reading and working with kids, and it was really easy to commit to an hour once a week or once every 2 weeks.
In your opinion, what is the best part of being a Read Ahead mentor?

There are so many awesome parts about being a Read Ahead mentor. Seeing Bella's confidence in herself and her abilities grow over the two years that I have been mentoring her has been extremely rewarding. Knowing that she trusts me and looks up to me is such a great feeling. I also find it to be a much-needed respite from the chaos of living and working in New York City, because for an hour I get to put everything out of my mind and just focus on my mentee and what she wants to do or talk about.

I 💛 Read Ahead because it is just as rewarding for the mentors as it is for the mentees. Read Ahead is the highlight of my week and I always leave the sessions with a smile on my face.

Do you have a favorite book that you've read together so far?

Bella is a very talented artist, so oftentimes we write our own short stories and illustrate them! I've found that this is a great way to incorporate reading and drawing together in one activity. We also both loved Robo-Sauce by Adam Rubin, not only because he is a hilarious author but because this particular book transforms into a shiny metal "robo-book".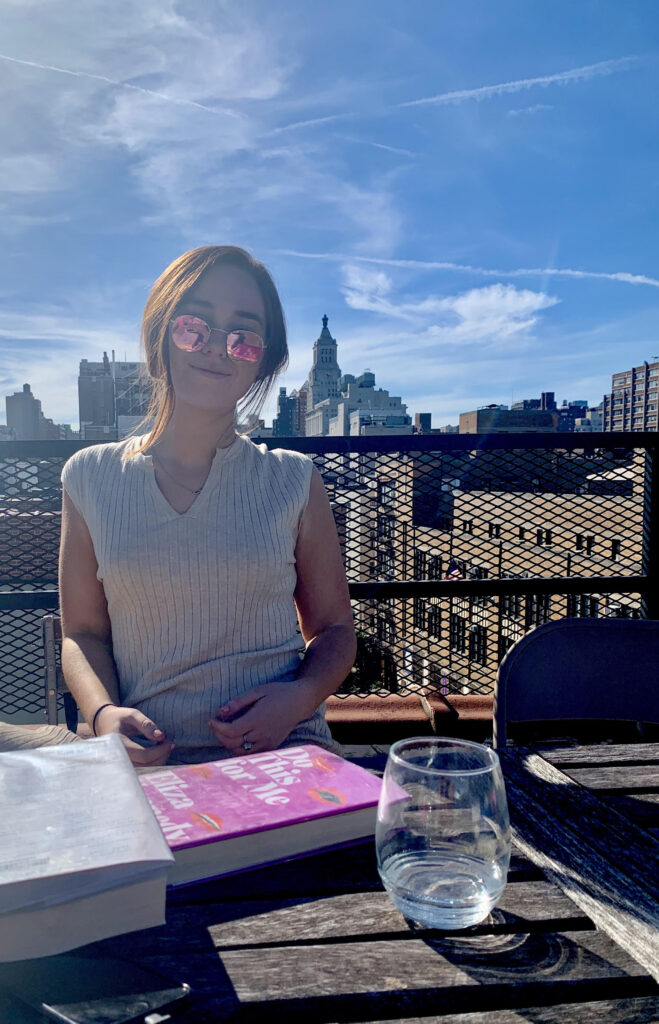 Can you share a favorite story, anecdote or moment that really resonated with you from your time as a mentor?
At the end of the last school year, Bella told me that her spring chorus concert was coming up. She was so excited and was begging that I come see her perform. Although I had to explain to her that I couldn't come to the concert, it meant to me that she wanted me to be present at an event that was important to her! It really drove home the fact that mentors have a significant role in a child's life.
Read Ahead loves to share great stories from our community – we hope they bring a smile to your face! Do you have a story to share, or an idea for something you'd like to see on our blog? We'd love to hear from you! Contact us at communications@readahead.org