April 24, 2020
Hatchard's, A Historic Bookstore on Piccadilly
The Read Ahead community loves a great bookstore, and to celebrate #BookstoreDay on the last Saturday in April, we're excited to bring you this story about a very special one in London …
By Charlie Xu

Last fall I was given the opportunity to move to London and lead a new product development effort as part of my work at PwC. It was a tough decision for me, as the six-month duration – October 2019 through March 2020 – meant that I'd have to miss a portion of my first year on the Read Ahead Junior Board and take a step back from the mentor program.

After a lot of reflection and conversations with coworkers, friends and family, I decided to make the move. After all, I knew I was lucky to have been approached for the role and knew this type of opportunity does not arise often.

I packed my bags and moved to London in October. While starting to explore the city I stumbled upon Hatchards on Piccadilly, perfect timing given that Amor Towles' A Gentleman in Moscow had just been recommended to me by my brother and I had just finished Ashlee Vance's Elon Musk.

The outside of the store, with its dark masonry and traditional cottage windows, reminded me of Ollivander's from the Harry Potter series. I wouldn't be surprised if it was one of the design inspirations, given what I found as I explored further.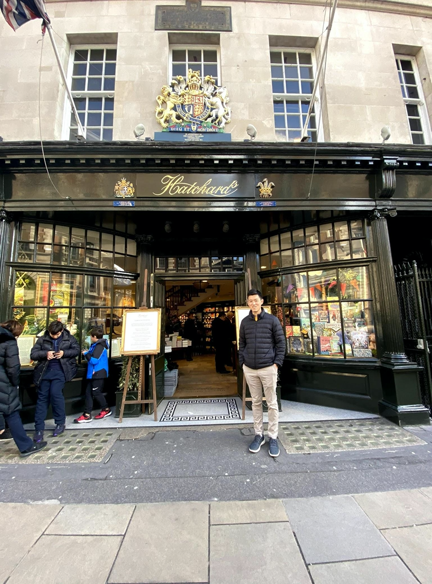 The interior of the store is cozy and warm, built around a staircase that winds up several floors. Shelves at Hatchard's are colorful with books as you'd expect. However, many of these shelves also had special copies of popular books with original signatures of authors, hinting at this store's significance.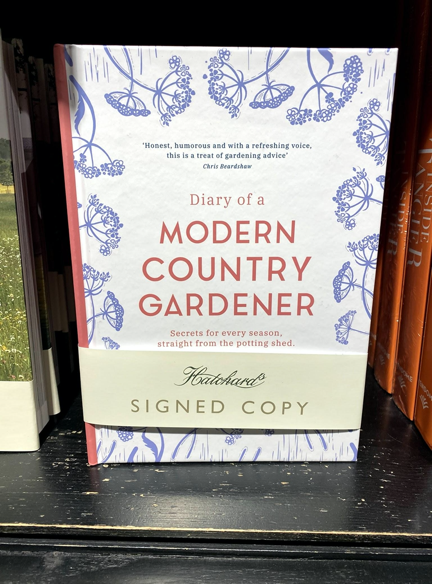 It turns out that Hatchard's is the oldest bookshop in the United Kingdom. It was founded in 1797 and has been at its current location since 1801 – more than 200 years! Not only does it have a reputation for attracting high-profile authors for readings and signings, it also has three royal warrants that recognize it as a bookseller to the royal family.

Needless to say, discovering Hatchard's and visiting it regularly was one of the highlights of my time in London. I definitely recommend a visit if you're in London, and I hope it brings you as much happiness as it has brought me.

Read Ahead loves to share great stories from our community – we hope they bring a smile to your face! Do you have a story to share, or an idea for something you'd like to see on our blog? We'd love to hear from you! Contact us at communications@readahead.org