April 21, 2020
Celebrating our Read Ahead Mentor Advisory Board!
As we celebrate National Volunteer Month and recognize our volunteers, we are thrilled to highlight this wonderful group of eight mentors who joined our new Read Ahead Mentor Advisory Board.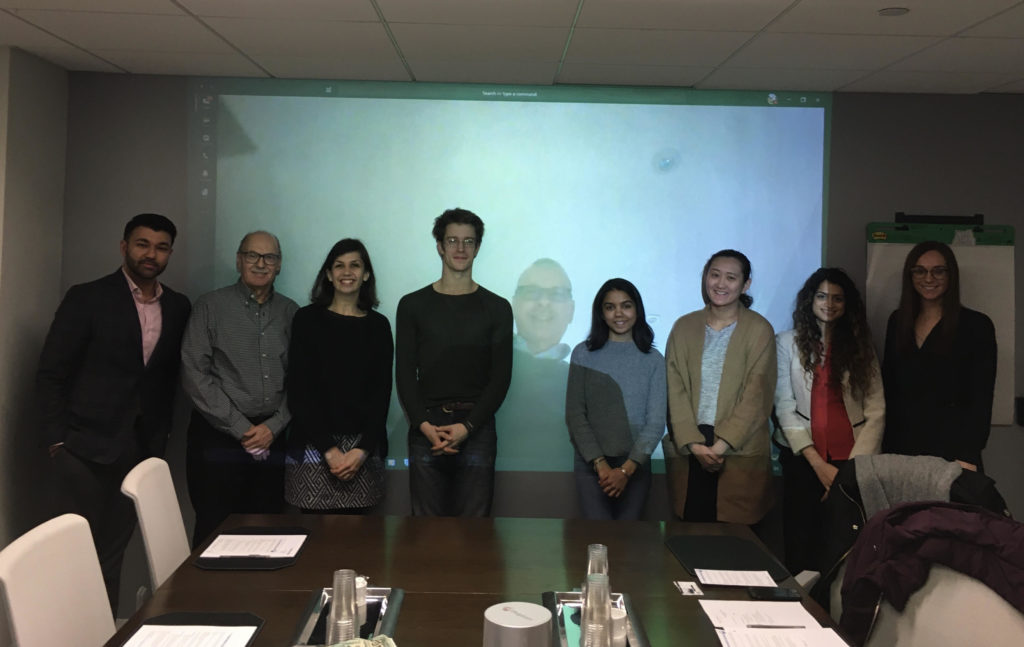 Alan, Ali, Anna, Mark, Rashna, Roger, Sarah, and Vishala all have one thing in common: their dedication and support of Read Ahead. When the opportunity came up, they immediately applied to join our Mentor Advisory Board and get more involved with Read Ahead.

A new initiative launched at the end of 2019, the Mentor Advisory Board works with Read Ahead staff point Caroline Enjalbert (Manager, Volunteer Engagement) to help Read Ahead continue to improve the volunteer experience and, ultimately, deepen our impact for Read Ahead mentees.

We are excited to leverage the incredible experience and expertise of our mentors to inform our organizational planning, and create new opportunities for connection and support within and across the Read Ahead community. The Mentor Advisory Board brings together mentors from across partnering organizations and schools to provide a variety of insight and perspective. Current partner organizations represented include Cravath, DLA Piper, Marsh and McLennan Companies, PricewaterhouseCoopers, The Conference Board, Columbia University, New York University, Morningside Retirement and Health Services, and partner schools from across the city.

Since January 2020, this dynamic group has met three times (in-person and virtually) to share many great ideas and identify initiatives that build and strengthen our mentor community. We're especially grateful that they are continuing this work while social distancing measures are in place, and look forward to sharing more soon!

Thank you Alan, Ali, Anna, Mark, Rashna, Roger, Sarah, and Vishala for your involvement, creative thinking, and expertise!
Do you have a great story to share about your experience with Read Ahead? We'd love to hear from you! Contact us at communications@readahead.org.