December 2, 2019
Featured Mentor – Juan Lopez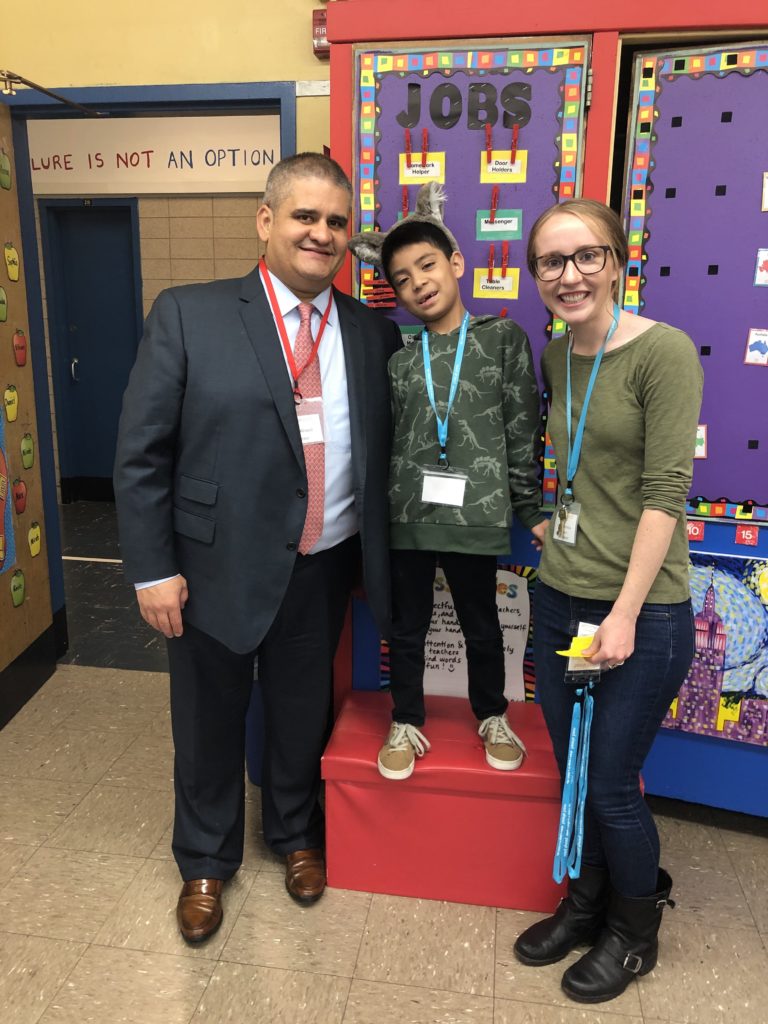 Our wonderful mentors are one of the things we are most thankful for this season at Read Ahead! We are delighted to highlight one of our amazing longtime Macquarie mentors, Juan Lopez.
Juan's Mentoring Journey
Juan is a fifth-year Read Ahead mentor at one of our partner schools in Hell's Kitchen. He chooses to volunteer with Read Ahead because the program "enables mentors to make an impact on the children as we commit to the entire academic year." Read Ahead's "focus on underrepresented youth in education" is also a great fit with the Macquarie Foundation's goals.

Juan's dedication to Read Ahead stems from his personal history and shared experiences with many of our students. He says: "we immigrated to the United States from Colombia when I was eleven, so English was a second language at our home. Our mother often worked very long hours and she was not able to help us with our homework. For me, Read Ahead allows me to mentor children with very similar circumstances. The children often speak of the very long hours mommy and daddy must work. It is very rewarding to be able to help the children improve academically and boost their self-esteem."
Juan's experience with his own mentor, Dr. Antonion Rutigliano of NYU, has influenced his journey as a Read Ahead mentor. Dr. Rutigliano taught Juan to embrace different cultures and different points of view, reminding him that "history is mostly written by those who win." Dr. Rutigliano emphasized the importance of empathy and how to discover beauty around us. Juan's success as a mentor demonstrates the lessons of empathy and kindness he learned from his own mentoring bond.
Juan's Read Ahead Mentees
During his first year in Read Ahead, Juan was matched with a second grader named Zohara. Juan recalled that Zohara was often bored during the program sessions. He solicited a Program Coordinator's help and learned that Zohara loved unicorns. In his first session with Zohara, they did a unicorn puzzle, and in the following week, they engaged in some unicorn themed books from My Little Pony. "We had Zohara hooked and her reading skills improved every week after that," he said.

This year marks Juan's second year with his mentee Gustavo. One of his favorite Read Ahead memories is of Gustavo's growing confidence in reading. "Last year I was struggling to motivate Gustavo, age 7, to read. His confidence was not there; he always wanted to perform other activities, like puzzles and coloring.  One day I picked one of my daughter's favorite books, There is a Monster at the End of this Book.  Gustavo's eyes lit up, he laughed a lot when we read it. His reading improved every session we read about Grover's futile attempts at preventing us from turning to the next page of the book. Gustavo asked to read the book for the next four weeks. From there we moved on to other Sesame Street books."

On behalf of all of us at Read Ahead, thank you, Juan, for your dedication to Zohara, Gustavo, and our signature weekly program. We are so grateful for mentors like you!