March 7, 2019
Featured Mentor (and Runner) – Petiri Reed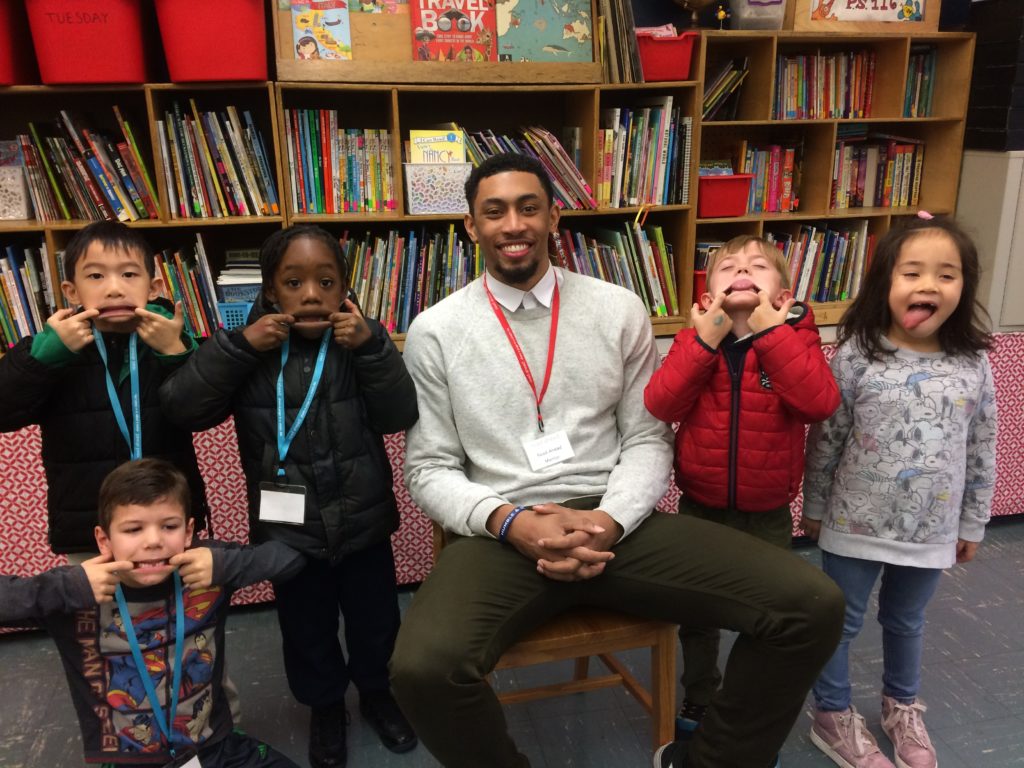 We are excited to introduce our second Featured Mentor, Petiri Reed from Bloomberg. Petiri is doubly awesome as both our Featured Mentor AND a Featured Runner. On Sunday, March 17 (Yes, also St. Patrick's day!), he will be running with Team Read Ahead for the 2019 United Airlines NYC Half Marathon. Come out and cheer him on!

Petiri has been a mentor with Read Ahead since 2017 and this year he is paired with a first grader named Carter at one of our partner schools in Kips Bay. He chose to become a Read Ahead mentor because he wanted to help young children believe in themselves. "I consider my mother a mentor. Her selflessness, guidance and leadership has molded me to the person I am today and reflecting on her sacrifices definitely serves as a source of motivation in my efforts to do the same."

Petiri describes his mentoring experience as "amazing" and is fulfilled by the opportunity to witness Carter's growth as a student and a person. One of the highlights of his mentoring journey is seeing Carter's teeth grow in (!!) and slowly becoming a comic books fan through the influence of his mentee. Petiri's relationship with Carter has strengthened during the past months of mentoring. Once, the pair invited Paul, a fellow first grader to read with them. Petiri recalls, "nothing special really happened, but that moment showed me the potential of the impact that could be had on multiple students in the program. It also served as a time for school mates to bond through the program which may not always happen in a traditional classroom setting. I thought that was pretty cool."

Petiri believes that every student deserves a fair chance and recognizes the impact and investment his mentors had on him. He strives to create the same opportunities for New York City youth. He says, "I love Read Ahead because it gives me a chance to step outside of myself by giving back and helping someone else."

Thank you Petiri for mentoring and running with Read Ahead. We are so grateful for your support through your relationship with Carter and running with Team Read Ahead!