April 19, 2019
Featured Mentor (and Runner) – Erica Randazzo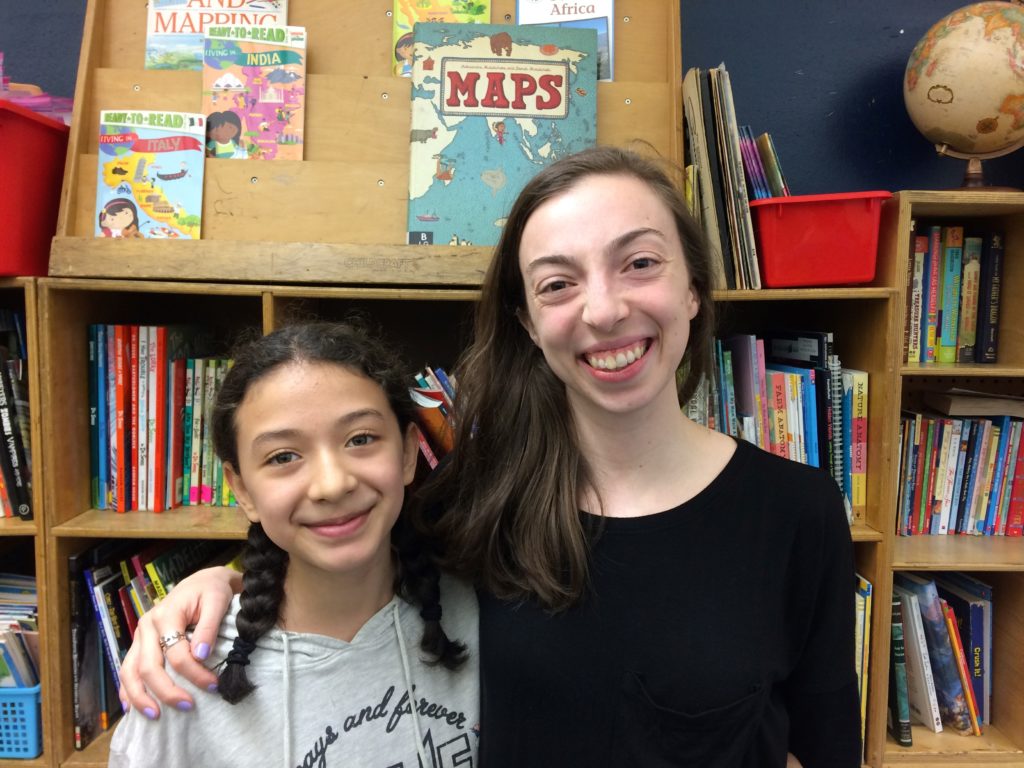 Our next superstar Featured Mentor is Erica Randazzo from Latham & Watkins. Erica avidly supports Read Ahead as both a mentor and a runner. On March 17th, she ran as part of Team Read Ahead at the 2019 United Airlines NYC Half Marathon, and proved to be an amazing runner and a superb fundraiser! We are incredibly grateful for Erica's drive and commitment to our students.

Erica has been mentoring since 2015, and this year, she is paired with Luisa at one of our partner school in Kips Bay. She shares that she "loves Read Ahead because our mission and the environment sparks joy." Erica credits her parents as mentors who instilled in her a love for reading and learning. She chose to become a Read Ahead mentor because she believes in the program's commitment to providing students with the social-emotional skills necessary for future successes, and supports Read Ahead's continued fundraising efforts to expand and provide the program to more students.

With three years of mentoring under her belt, Erica describes her mentoring experience as "wonderful". She feels supported by Read Ahead with the tools and resources to be a successful mentor, and has been able to read some very funny, heartfelt books and laugh with Luisa. One of their favorites is The Day the Crayons Came Home. During one mentoring session, they took turns reading, sounding out trickier words, and enjoying the crayons' silly and hilarious travel anecdotes.

Another one of Erica's favorite moments was from her most recent mentoring session. Erica shared, "we learned a magic trick, and it was so great to see Luisa practice and practice her new skill. I look forward to these spontaneous moments of fun and joy!" Sounds like a lot of fun to us too!

Thank you so much, Erica, for all your dedication to our organization. We hope you and Luisa will have many more spontaneous moments of joy and MAGIC!