November 17, 2020
Book it! 2020 recap
Read Ahead Runners Rocked our First Virtual Race 

When the 2020 TCS NYC Marathon was cancelled, we decided it was a perfect opportunity to create Read Ahead's very first virtual race weekend – Book It!

Earlier this month, our runners assembled (virtually, of course!) to harness the power of mentoring. We loved seeing everyone's smiling faces on social media, and hard earned miles on Strava – all so that Read Ahead can continue to serve NYC students during these challenging times.

Our Book It! runners knocked it out of the park, raising over $32,000 – enough to provide a full year of mentoring for 32 students!

Charlotte List, a Read Ahead mentor from BlackRock, chose to run for Read Ahead "because it allows me to use my passion for running for a cause that is so important to me. Team Read Ahead has been a great way to meet peers who also see mentorship as such a valuable aspect of a child's education."

And Read Ahead Program Coordinator Kirsten Hungate chose to lace up so that "more NYC children have the opportunity to discover the joy of a good book with a caring friend."

Thank you, runners! Your impact is incredible!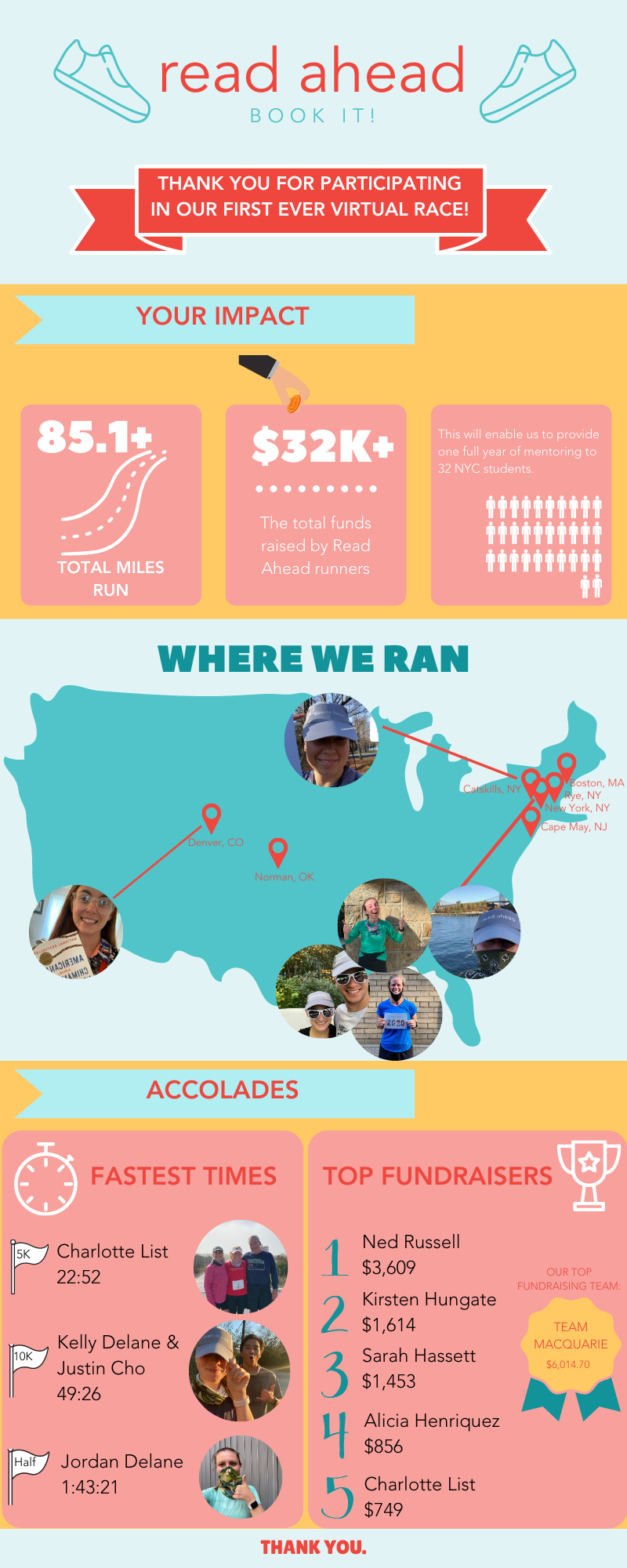 Read Ahead loves to share great stories from our community – we hope they bring a smile to your face! Do you have a story to share, or an idea for something you'd like to see on our blog? We'd love to hear from you! Contact us at communications@readahead.org