Corporate Partners
Read Ahead is grateful for the support of over 30 corporate partners from across New York City. These partnerships enable us to deliver our program at no cost to participating public schools and students. In addition to recruiting teams of volunteer mentors, our partner organizations provide financial  support, technical expertise, and in-kind donations of goods and services.
If your organization is looking for an effective way to impact the lives of elementary school children, support public schools, and give back to the community, please contact us to explore partnership and contribution opportunities.
Community Partners
In order to serve the harder-to-reach areas of New York City, we work with 10 community partners to provide reading mentors to students in neighborhoods such as Harlem, Brooklyn, and Chinatown. These schools are not within walking distances of our corporate partners and have some of the highest-needs students. We cannot thank our community partners enough for helping us serve more students throughout our city.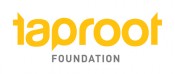 Read Ahead was recently awarded a Program Measurement Service Grant by Taproot Foundation. Over the past several months, Read Ahead has worked with a team of pro bono strategy consultants to identify the most important metrics of program effectiveness and develop a system to track and monitor those metrics. Taproot Foundation, a national nonprofit, connects nonprofits and social change organizations with skilled volunteers through pro bono service. Since 2001, Taproot's skilled volunteers have served 3,300 social change organizations representing 1.5 million hours of work worth over $141 million in value. Taproot is located in New York, San Francisco, Chicago, Los Angeles and Washington, D.C. The Service Grant Program, Taproot's flagship program, are in-depth engagements between pro bono consulting teams and community organizations. Each project results in a final infrastructure-building deliverable in the areas of Marketing, Strategy Management, Leadership Development & HR or Information Technology.
Champion Corporate Partners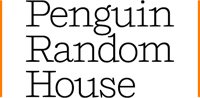 Advocate Corporate Partners
AEA Investors LP
Alston & Bird LLP
BounceX
Brooklyn Nets
Brown Brothers Harriman
Colgate-Palmolive Company
DLA Piper LLP (US)
Guardian Life Insurance
Hachette Book Group
Instinet
Macquarie Capital
Macy's
Morgan, Lewis & Bockius LLP
MUFG
Oak Hill Advisors
Proskauer Rose LLP
PricewaterhouseCoopers
Ridgetop Research
Salesforce
Sidley Austin LLP
Sullivan & Cromwell LLP
Tiffany & Co.
W.W. Norton
Community Partners
Brooklyn Navy Yard Development Corporation
Columbia Community Service at Columbia University
Congregation Emanu-El of the City of New York
The Conference Board
The Federal Reserve Bank of New York
LaGuardia Community College
LIU Brooklyn
Morningside Retirement and Health Services
New York City College of Technology
The New York City Comptroller's Office
New York City Mayor's Office
New York Law School
New York University Tandon School of Engineering
The New York State Department of Court Administration
Pace University